l

A total of 178,438LANDs, each LAND 64x64x256 meters.

124,906 LANDs (70%) for sale, 3 rounds of pre-sale and public sale.

35,687 LANDs (20%) are used for platform ecological construction.

17,845 LANDs (10%) are held by MT WORLD for events.
The pre-sale of LAND has a short duration, the public sale time is not limited, and multiple batches are sold in limited quantities until all the LANDs are sold out.

The first pre-sale discount is the largest, and the next round of discounts decrease in turn, and there is no discount for the public sale.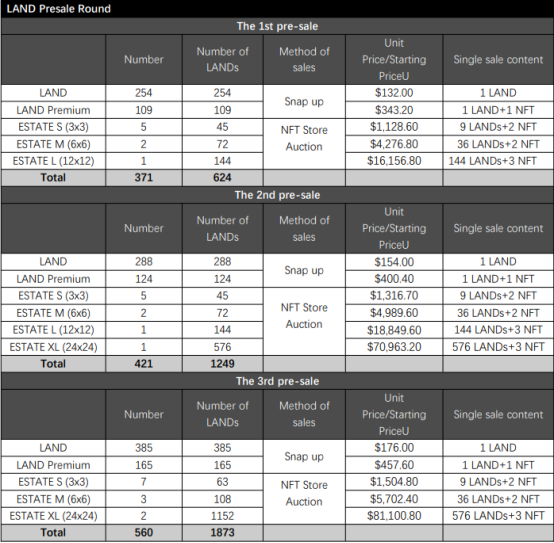 Land pre-sale is priced in USD and sold in $BUSD.

For specific details, please pay attention to each round of sales activities.